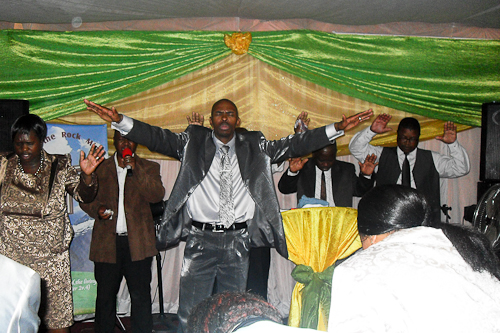 EPHESIANS 4:11-13 And he gave some, apostles; and some, prophets; and some, evangelists; and some, pastors andteachers;
Vs.12 For the perfecting of the saints, for the work of the ministry, for the edifying of the body of Christ:
Vs.13 Till we all come in the unity of the faith, and of the knowledge of the Son of God, unto a perfect man, unto the measure of the stature of the fullness of Christ. Each office of the fivefold ministry; Apostle, Prophet, Evangelist, Pastor, and Teacher, carries its own distinct anointing and has its own individual work. For these offices to work together, and accomplish the building up of the body of Christ; they must recognize their differences and be yielded and submitted to one another. Each of these offices are directly responsible to the Lord Jesus Christ and are directed by the Holy Spirit, to the work of service.
Security Check: